We leapt into Women's History Month this year not just because February gave us an extra day to boost us into March but because of the preview we performed February 27th at Edmonds Bookshop. It crackled with electricity. I had rewritten one of the scenes in the play and we decided to try it out that night. I don't know if it was the adrenaline from the actors reading the new dialogue that pumped up the audience or if it was the setting—this magical trove of shelves and cubbies dedicated to the written word overseen by co-owner, Mary Kay Sneeringer, and her assistant, Elaine—but the energy in the room was palpable.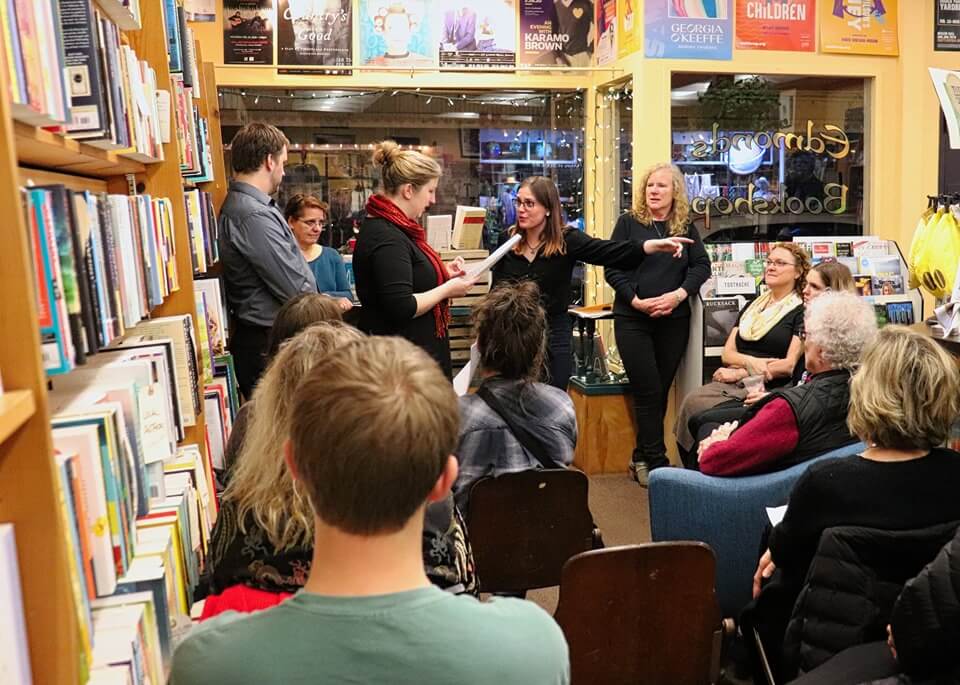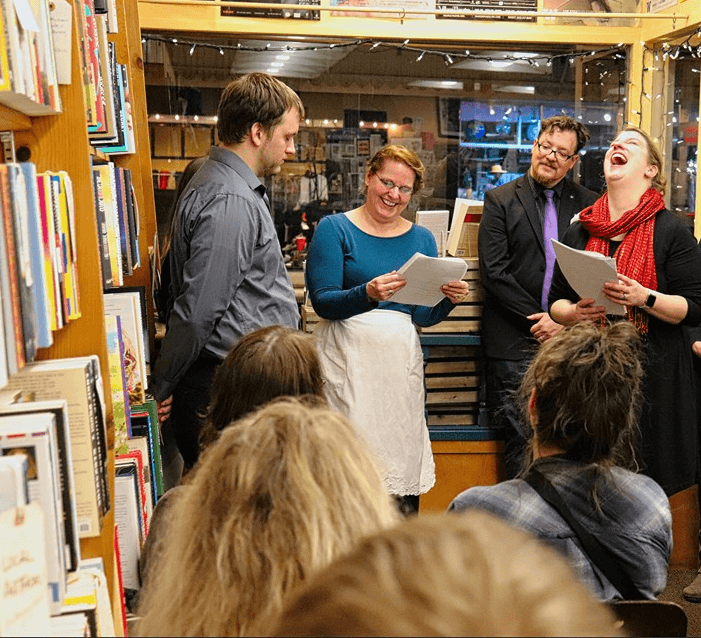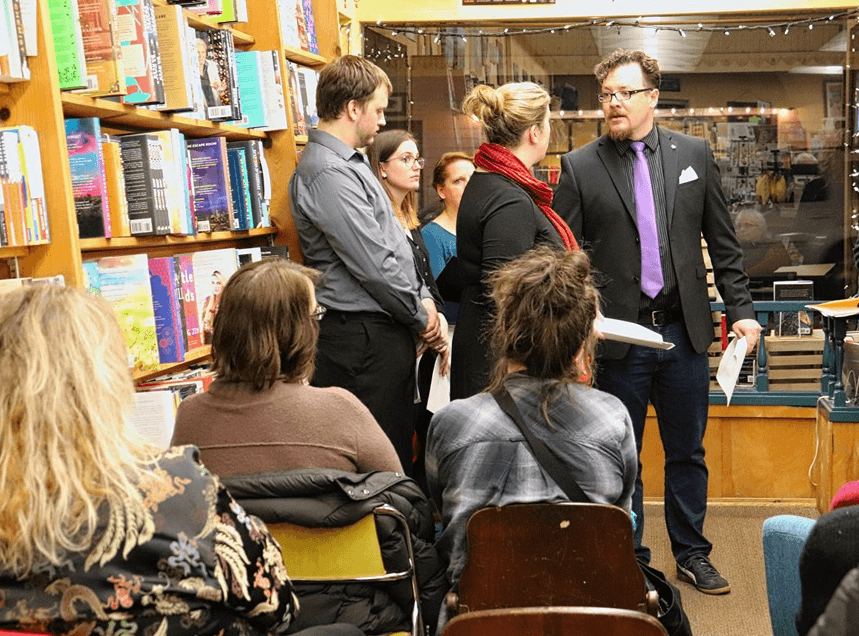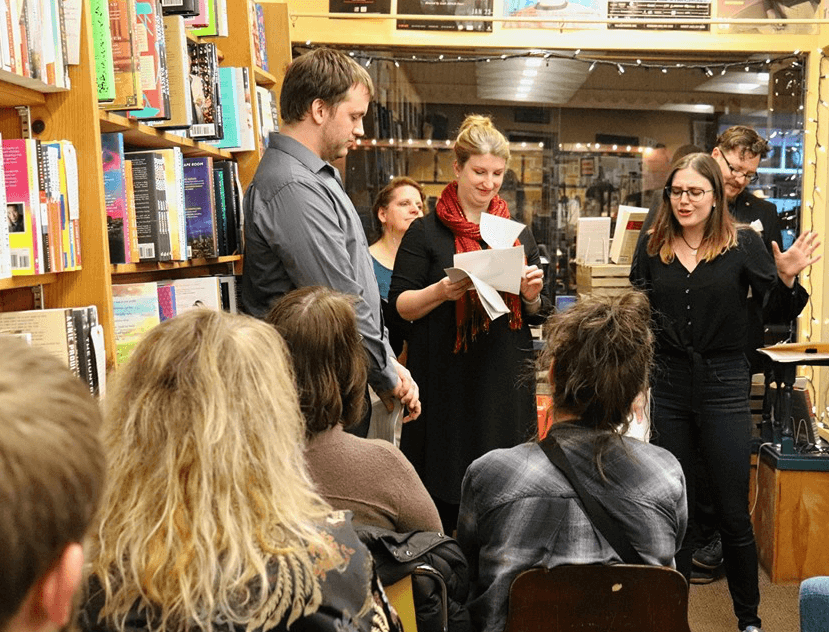 Ever since we started on the journey to take Carried by the Current to Seattle, I've found myself in conversations that have inspired me to reflect on certain aspects of the script. These conversations have often taken place on walks—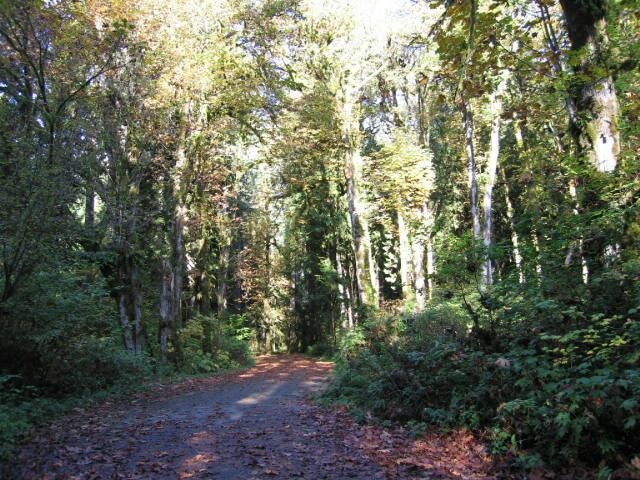 ~in among the trees of Rockport State Park~
~or during the steady climb to the viewpoint from Turtleback Mountain on Orcas~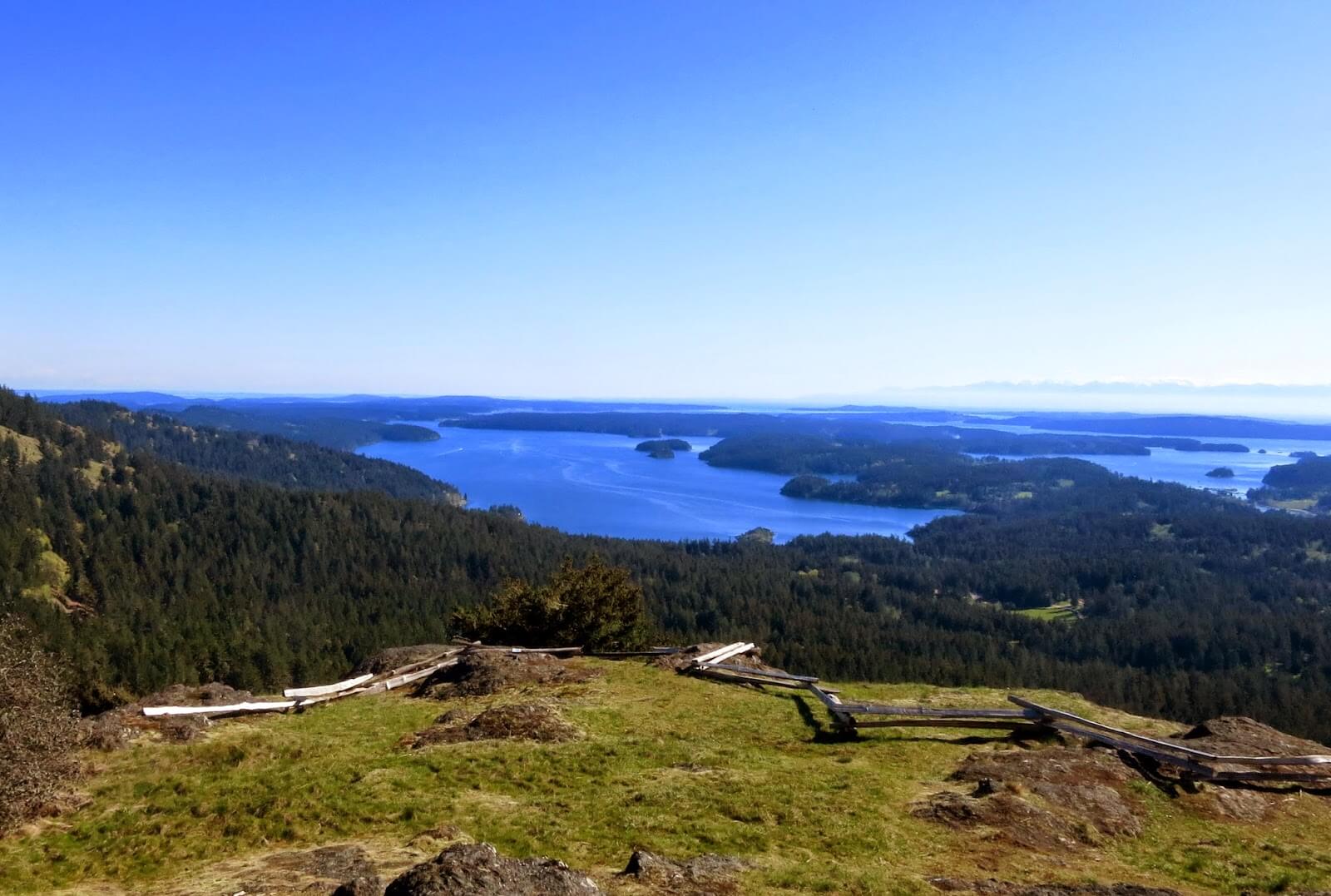 —and while I've wanted to race back to my computer and start the rewrites immediately, life has stepped in the way. Meanwhile, the reach of Women's Work Productions—as a result of our previews—has widened. We've made connections with organizations and individuals whose own stories have made me reflect on what the women in the play achieved before women even had the right to vote in the United States, and how much their achievement still impacts our lives today. So the extra time to let the rewrites sit on the back burner in my mind was beneficial because the connections added to the conversations gave me ideas on how to flavor the mix. Plus add some singing, something I had always envisioned for this play yet never got around to including. Since 2020 is the centennial of women's right to vote in the US, and since the women in Carried by the Current would have sung traditional suffrage songs, now seemed like the perfect time to revisit that idea.
So a week after the first new scene was so well received at Edmonds Bookshop I handed the actors a second new scene, and a new ending to a third scene—with a song—for a preview at the Camano Schoolhouse. This one room schoolhouse on Camano Island was built in 1906 and, again, felt like the perfect setting to preview this piece of women's history that has remained largely unknown. Especially during Women's History Month and the day before International Women's Day. We were joined by members of the Stanwood chapter of the American Association of University Women and the Skagit League of Women Voters, as well as people who follow the Camano Schoolhouse and Women's Work Productions. 
And Tracy Gilroy, who coordinated this event on behalf of the Schoolhouse with board member, Tami Douglass, brought a cake to celebrate 100 years of the Nineteenth Amendment to the US Constitution, which she asked me to cut.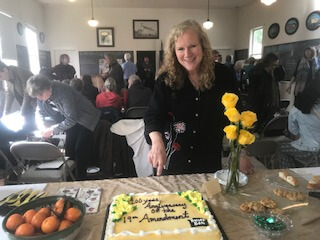 The actors—
Dustin Moore, Devin Breuer, Carolyn Travis, Nancy Pate-Riches, Sarah Moore and Nora Wecks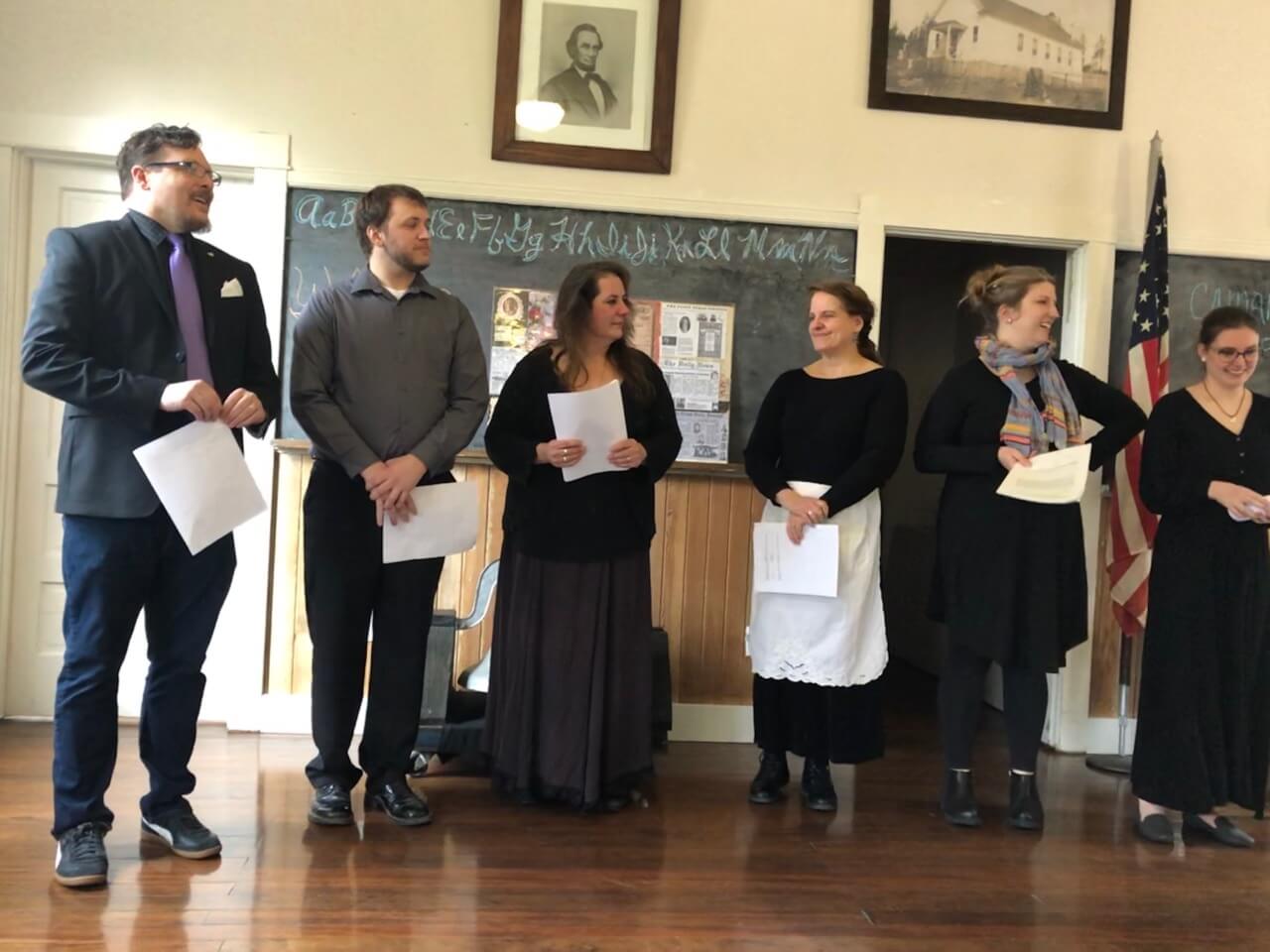 —ROCKED the new scenes and ended the preview with a rousing rendition of The Song of Right and Justice, from Linda Allen's CD, Failure Is Impossible.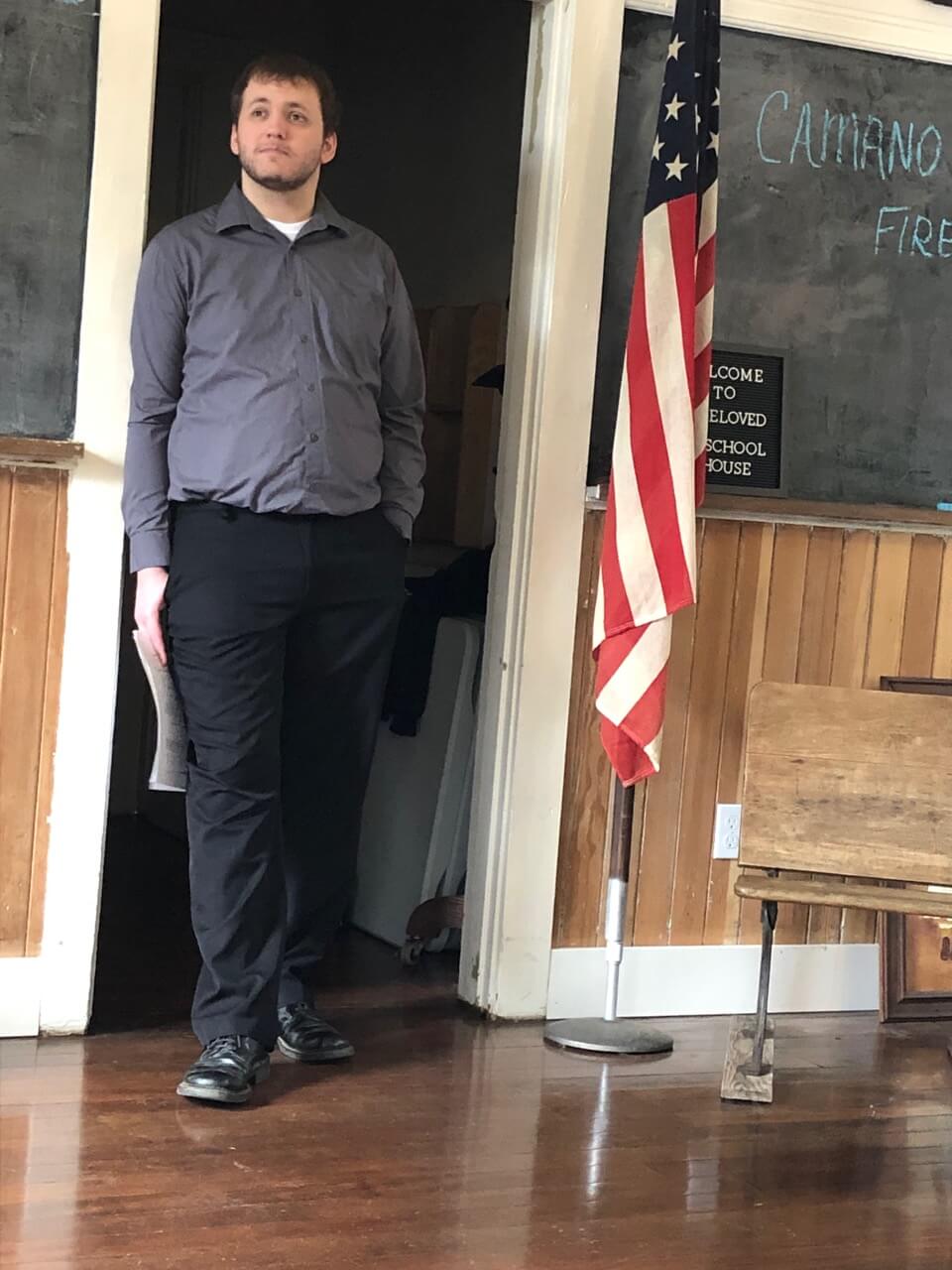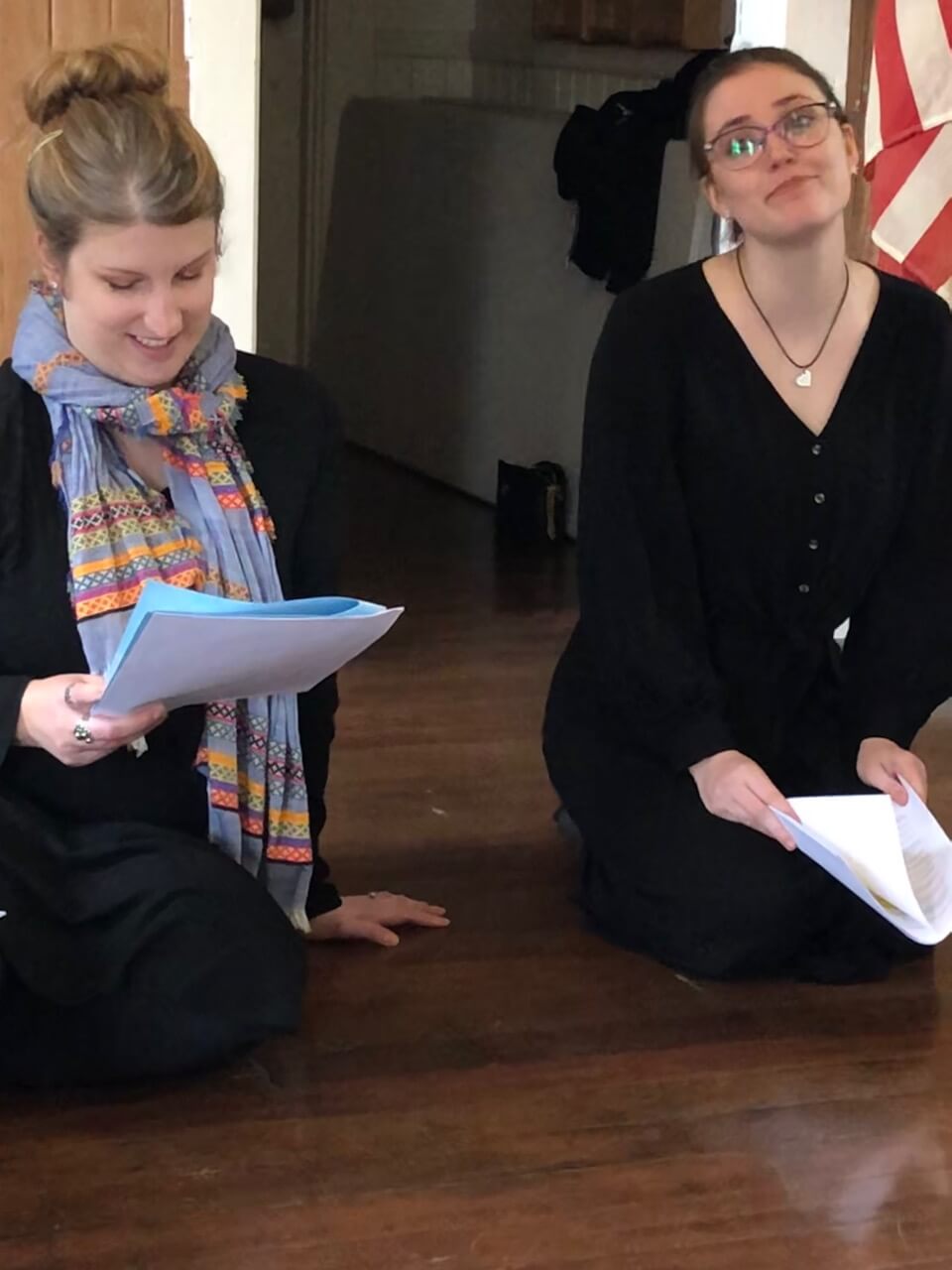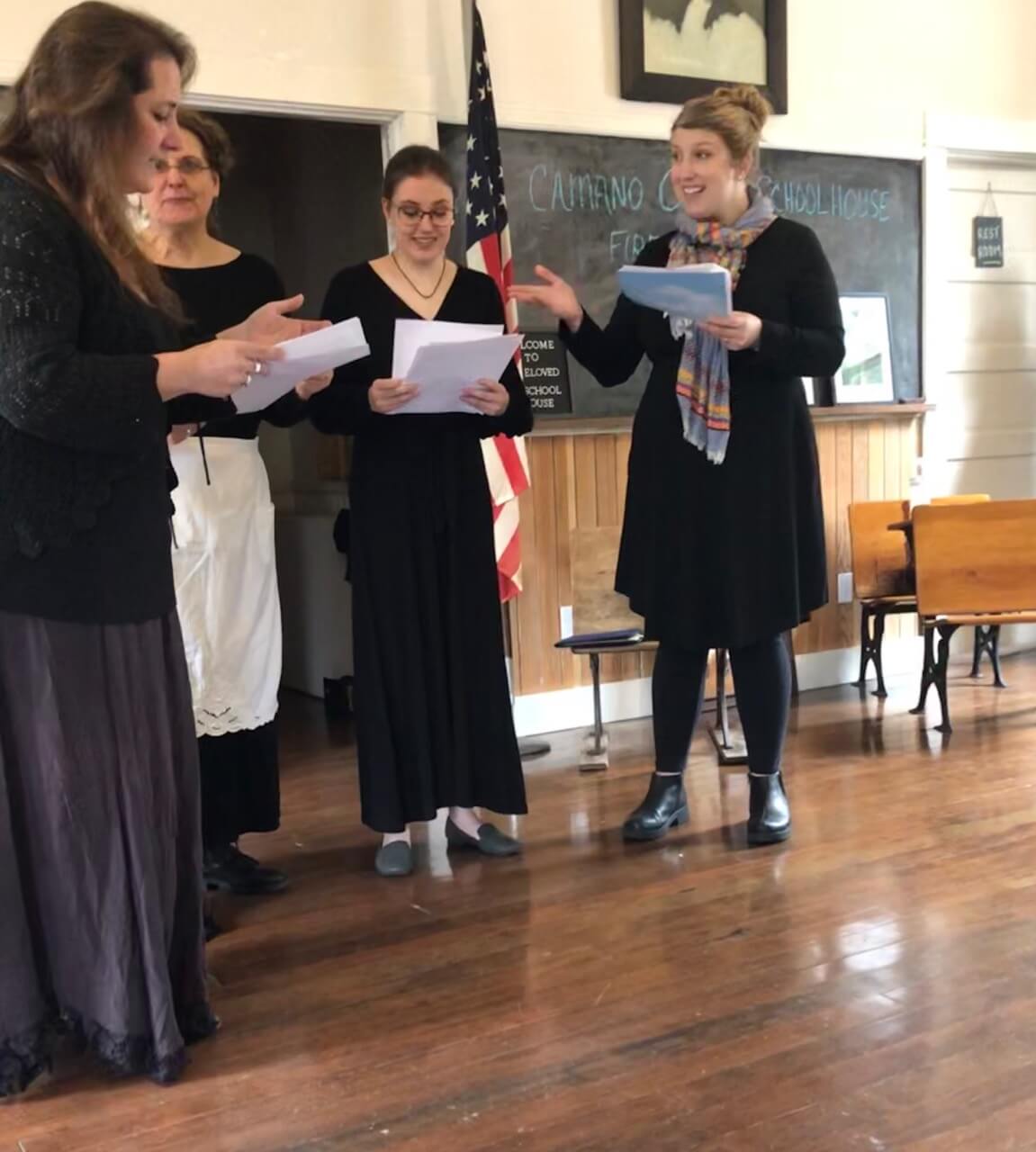 We fielded questions, ate cake and made some new, Seattle theatre connections to further our journey to the city. And I got to hear the rewrites, which is truly the only way a playwright can tell whether they work or not.
We're in negotiations for more previews but, obviously, we're holding off on public presentations for now because of COVID-19. We'll use this time to do more behind-the-scenes work, like developing our website further and revisiting the film we made of our preview. We really needed more time to make that film than we had, but the existing footage allows us to talk about what we want a filmed presentation to look like. And my tech-savvy collaborators on this project have shown me that we can do that discussion virtually, from the social distance safety of our homes. To give you an idea of what we have in mind, you can watch a brief excerpt of some of the original footage here on YouTube.
To wrap up, one of the connections I made this year was the very inspiring young woman, Markie Williams. Markie records a podcast, Project Markie, in which she interviews survivors of domestic violence who have turned their experience into something very positive, both for themselves and for others. I have learned about so many incredible women through this podcast and was interviewed by Markie for an episode in Season 2. She wanted to talk to me about my writing and in particular this play, Carried by the Current. When the episode is released I will talk to our tech guru, J-P, about putting it on the website.
Meanwhile, we hope you all stay well and find creative and pleasant things to do with your time at home. Feel free to reach out with any ideas you might have for us. We love hearing from you.